*** THIS PROGRAM IS TEMPORARILY SUSPENDED ***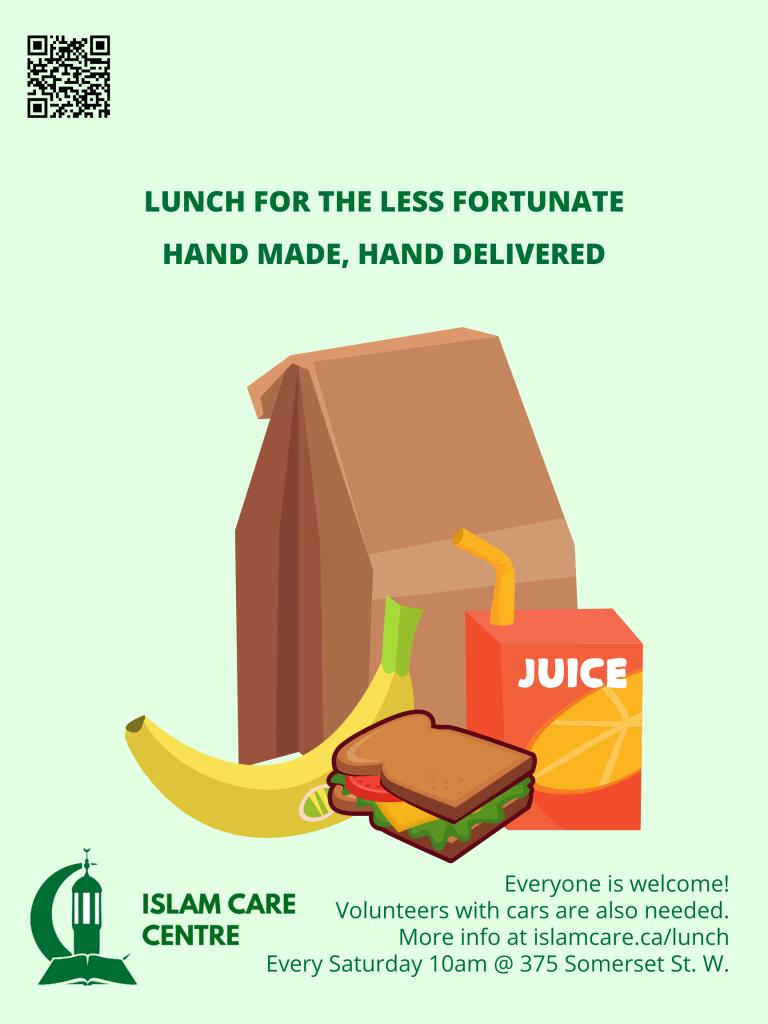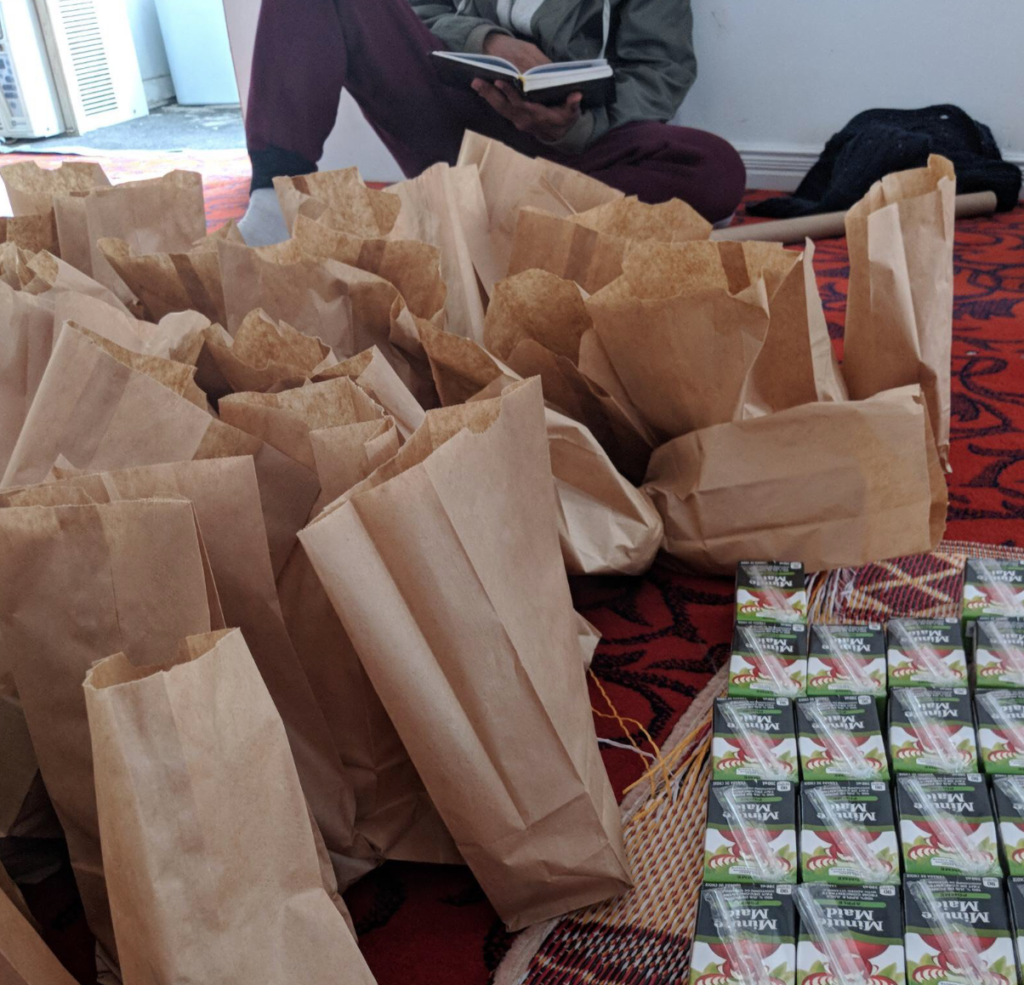 Every Saturday morning at our prayer space at 375 Somerset St. W, a team of dedicated volunteers come together to make between 300-400 lunch bags for distribution to the hungry on the streets of Centretown in Ottawa.
We need your help to continue this work! Please email info@islamcare.ca to donate to this important initiative.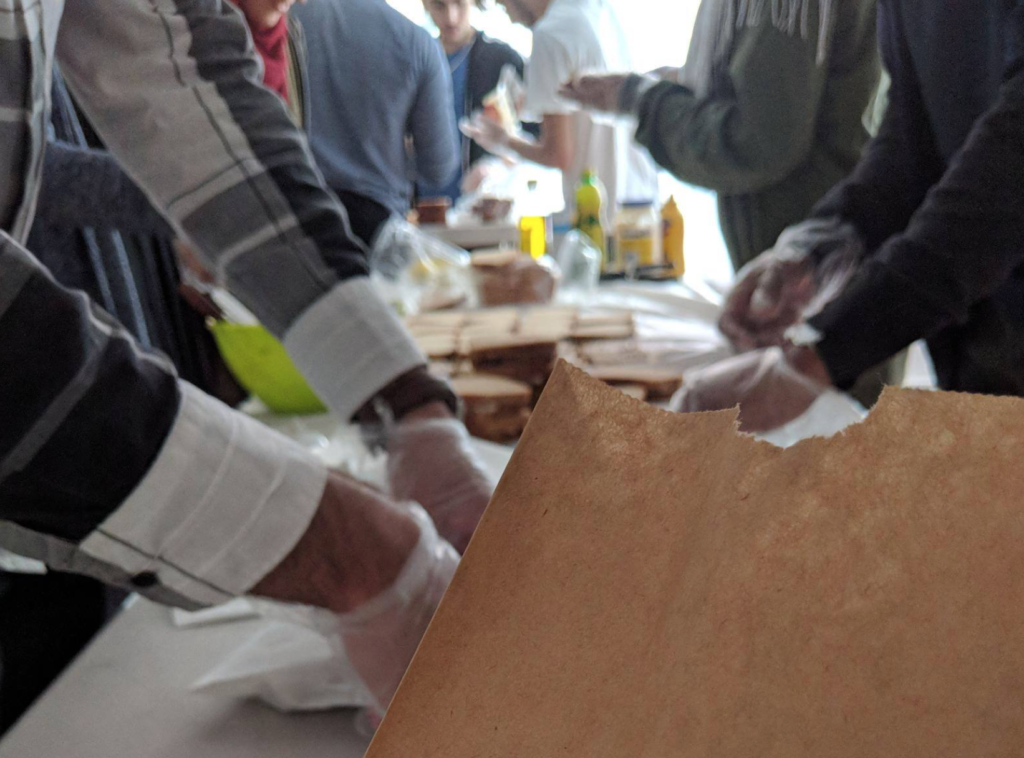 "The righteous are those who feed the poor, the orphan and the captive for the love of God, saying: 'We feed you for the sake of God Alone; we seek from you neither reward nor thanks.'" (Quran, 76:8-9)"
Join Us!
We need volunteers to help purchase the groceries, make the lunch bags, distribute them and/or drive the volunteer distributors to drop off locations. If you wish to volunteer for this project, be at the centre at 10am on Saturdays. Snow-days and holidays, the program is always running!